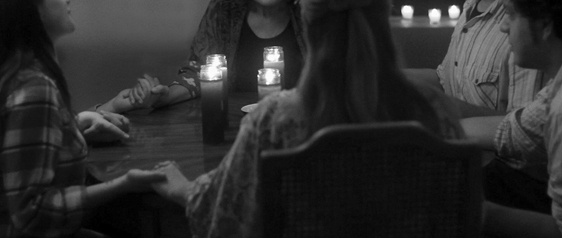 Monthly Séance: Beyond the Veil
Join us at Paranormal Books & Curiosities as we reach across the great divide and attempt to contact those who have crossed over into the afterlife with a séance! Our séance will be led by facilitator Kathy Kelly, who will invite the departed to the table. Through the energy of all participants the collective will attempt to create a medium through which the spirits can communicate.. Space is very limited to preserve an intimate atmosphere and tickets are $30 per person. We look forward to seeing you around the table! This is appropriate fr ages 16 and up with adult supervision.
PLEASE CONSIDER SCHEDULING A PRIVATE SEANCE IF YOU CANNOT GET TICKETS TO OUR PUBLIC SEANCE
Séance Details:
1) Séance: Beyond the Veil lasts approximately two hours and is suitable for those 16 and older.
2) Tickets are $30 per person. Space is extremely limited to provide for an intimate atmosphere and advance reservations are required. You can purchase your tickets online HERE.
3) Alcohol is NOT permitted during the Séance. Persons under the influence of alcohol will be asked to leave. No refunds will be issued in the event of ejection from the event.
4) Tickets are non refundable and are for the date purchased. Tickets CANNOT be exchanged for another date.
5) This is appropriate for ages 16 and up with adult supervision
A private Séance offers all the bells, whistles and chills of our regular Séance, but in a more intimate and personal setting. Our parlor will be exclusive host to you, your friends and family only for an evening you'll never forget. Private Séances require a minimum of ten guests and calendar availability is limited, on a first-come, first-served basis. To book a private Séance, please call or email the shop to begin the booking process.
CANCELLATION POLICY:
Tickets are non refundable and are good only for the tour date purchased.
[stm_sidebar sidebar="527″]