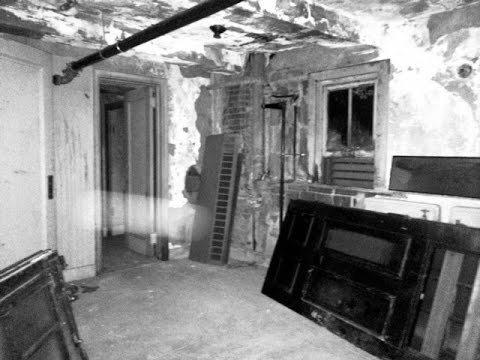 Paranormal Expedition: The Paramount Theatre Investigation
There are certain places that speak to you silently.  They grab hold of you when you enter and they seem to linger with you after you leave.  Asbury park is filled with such places.  None, however, quite matches the majesty and the unique beauty of the Paramount Theatre.  On New Year's Day, 1930, the Paramount Theatre showed its first film, 1927's smash hit "Wings" by Howard Hughes.  Not content with a simple film opening, Walter Reade decided the Paramount deserved a much larger debut and on July 11, 1930 he showed "Wings" again, this time with Groucho Marx, Ginger Rogers and Carole Lombard on hand to christen the new venue.
In the years since, the Paramount Theatre has been witness to the ups and downs of Asbury park.  Shipwrecks, storms, summers and sun all passed beneath the stoic facade of our Paramount. It's deco stylings are a testament to the heyday of Hollywood and Asbury Park.  One cannot help but imagine the excitement of Saturday matinees or the fear and anxiety of newsreels rolling through the war years.
The stage of the Paramount Theatre has seen much.  It has absorbed the energy and the excitement of major performers, wannabes and everyone in between.  But not all of Asbury park's moments were happy.  Tragedy has happened as well.  From fires, to falls to catastrophic shipwrecks, the Paramount has seen and been a part of it all.  Artists, performers, workers and customers have all reported strange phenomena for decades.  Strange shadow figures have been seen on the stage, footsteps in the dressing room and the seat that lowers itself before performances are just a few.
For years I have wanted to share this with you and finally, I can.  Thanks to Asbury Audio & Madison Marquette, finally a select few can join us for our Paranormal Expedition – Paramount Theater.  I am offering this first to those of you on my mailing list because you have been the most supportive friends paranormal could ask for.  After Friday 10/14 this will be open to the broader public.  The space is extremely limited.  If you have an questions regarding this, please feel free to email me at kathy@paranormalbooksnj.com.  I would urge you to get your tickets ASAP if you want to join me on this full investigation.
This will be a small group for the venue and there will be multiple locations investigated.  You are encouraged to dress in layers in due to the season.  Remember, this site is on the Oceanfront!
Equipment provided, but you are welcome to bring your own (kathy@paranormalbooksnj.com)
Due to the historic nature of the building, some areas of the Paramount Theatre may not be accessible to people with certain disabilities. Please email with any questions or concerns and we would be happy to accommodate special needs to the best of our ability.
TOUR ADMISSION:
16 & Up (with Parent) — $50 per person
CANCELLATION POLICY:
Tickets are non refundable and are good only for the tour date purchased.
[stm_sidebar sidebar="527″]