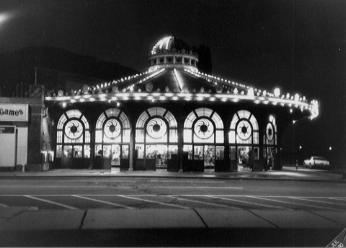 Ghosts of the Boardwalk
Experience the haunted past of this 'City by the Sea' with a moonlit stroll along Asbury Park's historic boardwalk. Encounter true tales of terror aboard a doomed luxury liner, inside a historic theater engulfed by a mysterious fire and in the dark waters which hide many spine-tingling secrets. The Jersey Shore has many dark stories, join us as we visit New Jersey's ghostly past.
The Boardwalk Tour departs from MOGO. The tour lasts approximately 75 minutes (groups over 30 may last up to 90-100 minutes) and is suitable for enthusiasts of all ages. We ask that everyone in your party arrive at least 15 minutes before departure. Guests should be prepared to walk at a leisurely pace and dress in layers, as the Boardwalk becomes very windy in the evening. Still cameras are welcome on the tour, but video and audio recording are strictly prohibited. For those planning large group outings with us, please make certain ALL members of your group make a reservation.
TOUR ADMISSION:
11 & Up — $12 per person
10 & Under –$10 person (under 6 free)
CANCELLATION POLICY:
Tickets are non refundable and are good only for the tour date purchased.
[stm_sidebar sidebar="527″]