RESCHEDULED FOR DECEMBER 11 & 12!!!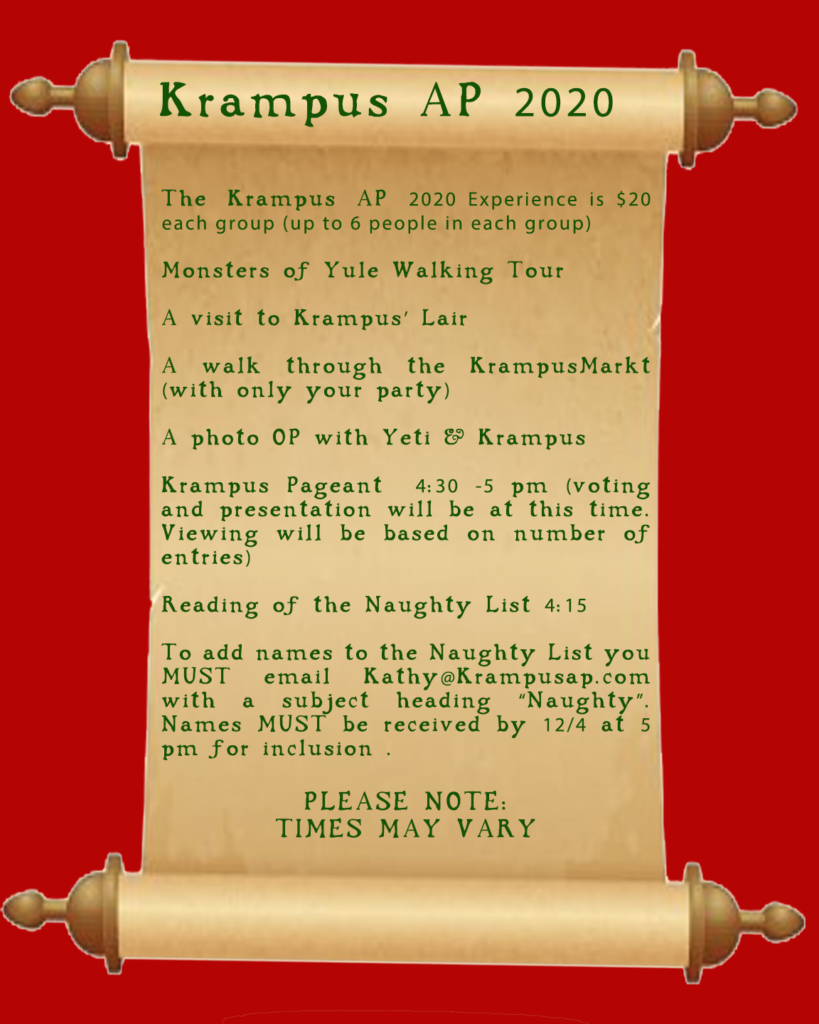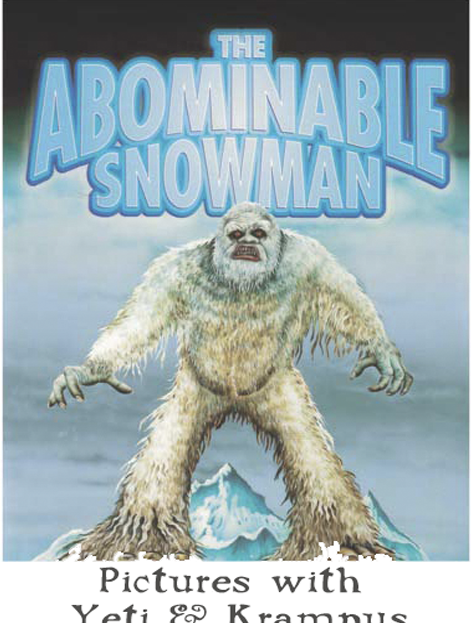 Krampus Asbury Park 2020 has been modified to make it safer and more socially distant.  We fully expect to be back to wildebeaste krampaging in 2021, but for this year, we're going to wear our big Krampus' pants and take care of each other.
Because we need to make certain that people are safe we have a few rules:
Get Masked. We're not kidding. We don't care if you agree or not, if you want to participate you have to wear a mask.  Be clever and fun if you want but wear a mask.

Get your Krampusse Together- We know, the fun of Krampus is the random terror and the crush of humanity as people race to escape their fate. But this year not so much.  This year it's about story telling and hanging with your own group.  Krampus will be private for each group. Groups cannot exceed 6 people for the interior part.

Do NOT under any circumstances approach or touch anyone and do not breach the 6 ft social distance. This is for Krampus' and attendees safety.
For those dressing as Krampus and/or one of the Monsters of Yule:
Since we cannot have a lauf, we will have a pageant.  Krampus will be presented to the throngs during the course of the day and a winner selected.  However, that means you MUST let us know you are coming.  Please email your name and contact info to Krampus@krampusAP.com ASAP.
Krampus AP 2020 will be available to groups on a timed basis.  We ask that you do not show up earlier than your assigned time and that once you finish (take your time) that you do not linger so we can sanitize and allow others through.
The Krampus AP Experience will have a small cost associated this year as we have requirements and constraints we have not had before.  Please be patient and kind with us.  We are trying as hard as we can to make this a special and safe day.
Krampus Asbury Park 2020 Experience BOOK NOW
Monsters of Yule Walking Tour
A visit to Krampus' Lair
A walk through the KrampusMarkt (with only your party)
A photo OP with Yeti & Krampus
Krampus Pageant  4:30 -5 pm (voting and presentation will be at this time.  Viewing will be based on number of entries)
Reading of the Naughty List 4:15
To add names to the Naughty List you MUST email Kathy@Krampusap.com with a subject heading "Naughty".  Names MUST be received by 12/4 at 5 pm for inclusion .
Krampus Film Festival:  We are holding out hope that we can do this in person in January.  If not we will offer a virtual festival!