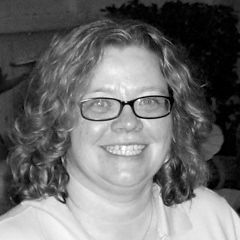 Kathy Kelly, Owner/Curator
Kathy Kelly is a true student of the paranormal.  From her first play written at age 8 called, "Monsters" to her most recent trip to investigate the Queen Mary, Kathy eats, sleeps, and loves the paranormal.  A steadfast supporter of story telling and community building, Kathy believes that in every story there is a kernel of truth and sometimes a whole lot more than that.
Kathy opened Paranormal Book & Curiosities in 2008 and The Paranormal Museum soon after to share her love of the strange and unusual with others.  A gifted story teller, Kathy has a Master's degree in history and find that the two go hand in hand.  Her lectures are intriguing and entertaining as well as illuminating and unique.  Kathy's knowledge of history and all that is paranormal are only surpassed by her friendly and humorous personality.