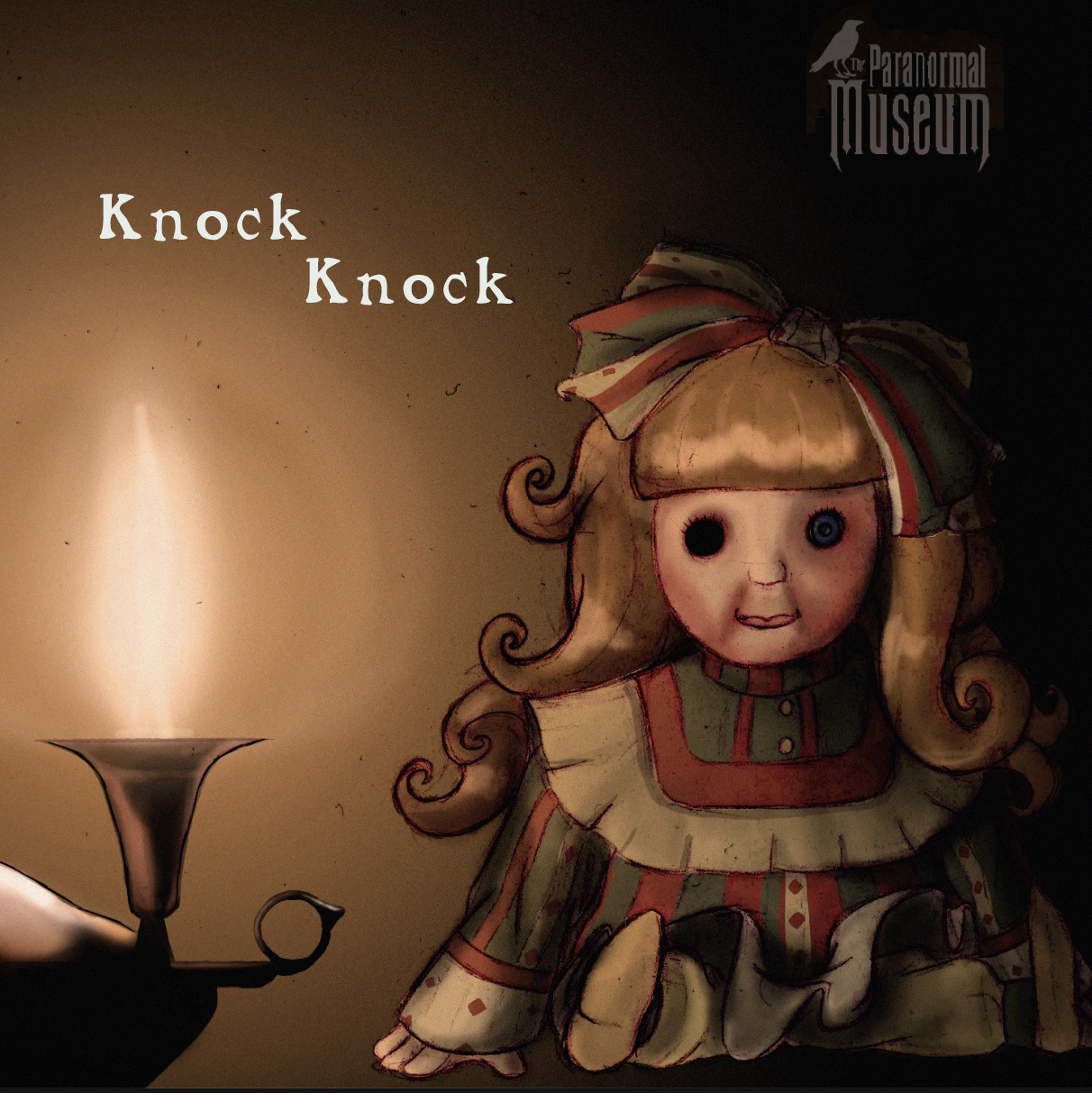 Staying Vigilant
It is easy to lose your "healthy respect" for the paranormal. When you are around it all the time, you forget that it isn't a joke. It is easy to let a casual skepticism to slip into disregard. But it is dangerous to do so. Not because everything is dangerous but because of not everything, no matter how much we want it to be, is benign.
Take Missy; our resident haunted doll. We have several at The Paranormal Museum. I do not believe that all of the dolls donated to us are haunted or even residually active, but I tell their stories because they mattered to someone. Missy is a cute little dolly. She has one eye because I poked her other one out by mistake (another story). For a long time, I thought Missy was residual, but having had her in the museum for several years now, I no longer do. I also don't think she is a cute little dolly. I think she is haunted. And there is no good reason for a doll to be haunted. I don't know who is haunting her, yet. But she has become a popular item in the museum. I need to be careful because my team members are treating the doll-like our mascot. That can be dangerous.
Just last night, during an investigation, one of my team members casually picked the doll up and hugged it, making cooing sounds. I instantly said, "that's not funny. How do you know what you are holding is female? How do you know anything about the object?" That sharp reminder made us all a little uncomfortable. I was glad. It is important to remember that about paranormal subjects. They are never, ever what you see, they are always something else. ALWAYS. That doesn't mean negative, but it means what you are seeing is not the full story. It is essential to maintain skepticism and an open mind, but also respect.
I am still slogging through the evidence from our first 2020 investigation, and there is so much I need to teach my new team members, but we got some shocking stuff on camera. We got some compelling answers on the recording. One piece is so startling I cannot place it here yet. I need to validate it further. But I do not doubt that it is somehow the mix of artifact and our people's energy.
Stay tuned for more evidence to be uploaded. Those of you who support us via patreon will get a little bit more in-depth data, and soon you will have the ability to join us on investigation via streaming. Also- some of you will be able to investigate in person with us.
Each investigation taught me something new..but so does just being in the space.
Thank you for your continued support! I can't wait to meet more of you in 2020!
After we left there was a series of strange knocks and sounds.  I know we don't get excited about orbs, but this was interesting to me because of the story with my late neighbor and her dogs.  the Orbs, which I have NEVER caught on the security camera before coincides with the dog starting to bark and is around the newest artifact the museum, a pair of primitive baby shoes from 1801. Not proof, of course, but interesting.